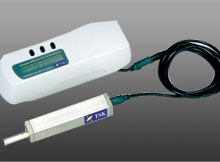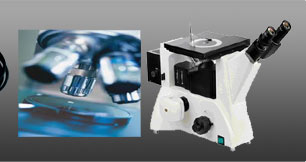 About Us

Incepted in the year
1996, Qs Metrology Private Limited, New Delhi
is amongst the reputed solution providers in the field of
Dimensional Measurement Technology and Metallurgical Imaging
in India. Our product range extends from classic profile and measurement projectors with standard solutions for optical 2D, 3D Coordinate Measurement Technology, Form Measuring, Surface Metrology, Weld Penetration Analysis System and Metallurgical Image Analysis System.
Software for
Welding Penetration Inspection System and Metallurgical Image Analysis System
is developed in house by our own team of software engineers. Our manufacturing unit in Bangalore, India makes highly accurate and reliable
Profile projectors and Video Measuring Machines
that are being used by many Automotive OEMs, Auto component manufacturing Units, Technical Education Institutions and R & D organizations in India.
Why Us?
National presence through our strategically placed network of sales & service engineers and exclusive agents
Prompt and excellent customer support
Through our Continuous Improvement Program, where, using our constant interactions with leading industries and R & D organizations in India, we continuously enhance our products to meet the ever evolving quality requirements and challenges, thus enabling our customers to attain the highest quality at lowest possible cost.
QS Metrology has a group of highly trained personnel with very good exposure to Metrology and Metallurgy domain. Our engineers and agents are strategically placed on close proximity to the users for prompt and easy reach to the customer.
QS Metrology focuses on establishing a long-term relationship with customers and though our Continuous Improvement Program, be a part of their journey to meet the highest quality standards at the lowest possible cost.
India is well on its way to be among the top five vehicle producing countries in the world by 2020. The auto component industry is expected to grow almost four fold to over USD 110 billion from its current level of USD 26 billion. Our major focus would be to cater to needs of Automotive and Auto component manufacturing companies. Hence, we have partnered with global leaders like
Carl Zeiss and Phynix, Germany
to deliver the best technology, experience and support.

©
QS Metrology Private Limited
. All Rights Reserved (
Terms of Use
)
Developed and Managed by
IndiaMART InterMESH Limited