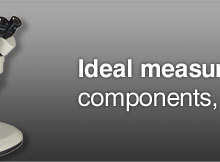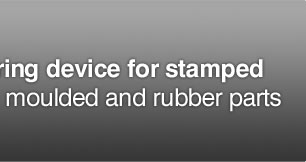 Stereo Zoom Microscopes
We offers high quality Trinocular Stereo Zoom microscopes which can be used for the analysis and measurement of the components. These microscopes have high quality lenses, strong body and smooth focusing.

Please browse through the below models:
Opti Zoom Microscopes
Trinocular Stereo Zoom Microscope with transmitted light & Incident light.
Specifications:
| | |
| --- | --- |
| Magnification | 7X to 45 (field of view: 36mm – 2.1mm) |
| Auxiliary Lens | 0.32x |
| Zoom Range | 0.7X - 4.5X |
| Eyepiece | Wide field 10x (WFH10X) |
| Working Distance | 100 mm |
| Inter pupillary Distance | 55mm to 75mm |
| Diopter Adjustment | 4.3 D on + ~-5 diopter vertical tube |
| Stand Type | Fan style base & track stand with HF with coarse and fine focusing hand wheel |
| Incident Light | 6V / 15W Halogen |
| Transmitted | Fluorescent lamp 5 W |
| Accessories | Rubber eye guards, Tension control pin |

Download Brochure
Opti Zoom Plus Microscopes
Trinocular Stereo Zoom Microscope on large stage equipped with transmitted light, Incident light and LED light
Specifications:
Magnification
6.2 to 50X (field of view: 40mm – 2.1mm)
Auxiliary Lens
0.32x
Zoom Range
0.62 - 5X
Eyepiece
Wide field 10x (WFH10X)
Working Distance
275 mm (with objective 0.32X)
174 mm (with objective 0.5X)
73 mm (with objective 1X)
Inter pupillary Distance
52mm to 75mm (50mm to 75mm)
Diopter Adjustment
4.3 D on + ~-5 diopter vertical tube
Stand Type
Fan style base & track stand with HF with coarse and fine focusing hand wheel
Incident Light
6V / 15W Halogen
Transmitted
Fluorescent lamp 5 W
Additional Lighting (top)
LED while light with adjustable intensity
Accessories
Rubber eye guards, Tension control pin
Focusing
Rack & Pinion

Download Brochure

©
QS Metrology Private Limited
. All Rights Reserved (
Terms of Use
)
Developed and Managed by
IndiaMART InterMESH Limited