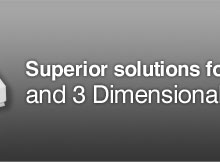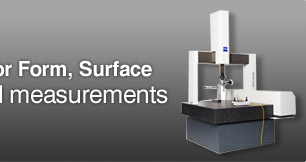 Roundness Testing Machine from Zeiss-TSK
Thanks to the continuous research and development undertaken by TSK (Accretech), the best rotational accuracies (0.01 µm) and the highest throughput (within 60 seconds for auto centering/tilting) are achieved in TSK Rondcoms.

Some of the superior features of Roundness Testers that makes the TSK Rondcom superior.
Fully automatic detector holder (patent pending):
The fully automatic detector holder has two rotating axes: One for rotation in the horizontal plane (XY plane), and one for rotation in the vertical plane (YZ plane). Conventionally, the operator had to align the detector with the measuring point. This new holder fully automates this process, enabling automatic measurement of inner diameter, outer diameter, upper surface, lower surface and taper surface (optional). CNC Machine with Superior Cost Performance, Ideal as a Line-Side Evaluation Instrument
Load curve, amplitude distribution curve, power graph, Fournier analysis and other functions facilitate powerful surface analysis

Automatic Magnification Calibration Function
This function simplifies calibration of magnification when the stylus is changed to accommodate different work piece  profiles. The sensitivity for four types of detector can be registered.

Automatic Eccentricity Correction/ Tilt Correction Function
Analyzing the eccentricity and tilting of work piece in the measuring range and automatically correcting for it have dramatically reduced the time and effort needed to perform alignment.

Standard High Speed Graphic Printer
A high speed graphic printer that uses recording paper with a recording width of 104mm immediately provides a high- resolution record of measurement. Since various measuring conditions and parameter results are recorded at the same time, it can be used as a datasheet.

Standard IC Card Unit
The provision of an IC card unit enables all measuring condition settings and measured data to be stored. Special programs that are provided in response to customer requests can be loaded using the IC card unit.

Please browse through different models to find which model is suitable for your requirement, or please contact us so that our technical team can help you in selecting the right model for you.



©
QS Metrology Private Limited
. All Rights Reserved (
Terms of Use
)
Developed and Managed by
IndiaMART InterMESH Limited