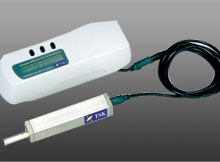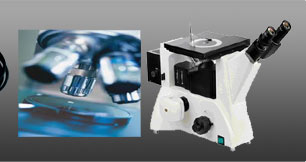 Roundness Testing Machine - Rondcom 31/41 (Desktop Manual)
Compact Table top Manual Roundness Testing Machine from Zeiss-TSK
Accuracy through mechanical precision
Designed for fast, easy and precise completion of form measuring tasks
Measure polar and linear parameters, e.g. cylinders, straightness and concentricity, etc.
High-quality axes with rotary table on air bearings, optional 500 mm Z column (from Rondcom 41)
Variable measuring range and probing force
Ease of use
Semi-automatic processes
CNC analysis with printout
ACCTee PRO with help functions for manual centering and leveling
Work pieces up to 25 kg
Extensive accessories permit flexible use
Roundness Testing Machine - Rondcom 44/54 (Manual/CNC)
Rondcom 44/54 Manual/CNC Roundness Testing Machine from Zeiss-TSK
The highly accurate system with a broad range of applications. Easy upgrade to a full CNC form measuring station.
Maximum accuracy and high flexibility through newly developed detector and stylus system
New: easy on-site upgrade to full CNC capable form measuring system
High productivity through reduced alignment times: rough alignment – maximum measuring accuracy
Compact table form measuring station
Highly accurate rotary table with air bearings for wear-free radial run out
Additional linear scale in the R axis on the R44 and R54 standard systems
ACCTee PRO with help function for manual centering and leveling
Rondcom 44 with manual rotary table (upgradeable), Rondcom 54 with fully automatic work piece alignment
Different variations with the manual or CNC detector and stylus systems, Z=300 mm or 500 mm R
Roundness Testing Machine - Rondcom 47/55 (Manual/CNC)
Manual/CNC Roundness Testing Machine from Zeiss-TSK
The highly accurate form measuring systems with manual or complete CNC-controlled rotary table for large work pieces.
Below matter under image
Fast, easy and precise completion of form measuring tasks
Very high accuracies resulting from guide ways on air bearings
ACCTee PRO with help functions for centering and leveling with Rondcom 47
Automated fast tilting and centering of the work piece with Rondcom 55
CNC programming from measurement to evaluation to printout, easy with teach-in
Optional manual or CNC-controlled detector and stylus system
Optional with incremental glass scale also in the R axis
Standard machine with Z=350 mm (optional Z= 500 mm) and max. 60 kg load
Variable measuring range and probing force
Numerous possible variations
Roundness Testing Machine - Rondcom 60 (CNC)
NC Roundness Testing Machine from Zeiss-TSK
The reference form measuring machine for maximum accuracy through design quality.
Below matter under image
High-end CNC form measuring machine for highest precision completion of form measuring tasks
Most accurate form measuring station in its class
Design quality resulting from distortion-free granite base and air bearings in all axes
Automated fast tilting and centering of the work piece with CNC measurements
Optional manual or CNC-controlled detector and stylus system
Incremental glass scale also in the R axis
Standard instrument with Z = 500 mm and maximum load of 60 kg (optional Z = 800 or 1000 mm and 100 kg)
Variable measuring range and probing force
Numerous possible variations
Roundness Testing Machine - Rondcom 72/76 (Manual/CNC Controlled Spindle Form Tester)
Manual/CNC Controlled Spindle form Tester from Zeiss-TSK
The highly accurate spindle form testers for oversized work pieces in the automotive industry
Rondcom 72:
Maximum accuracy form measurements on over-sized work pieces
Typical applications: cylinder heads, engine blocks, crank shafts
Rondcom 72 manually or CNC controlled
Extensive accessories permit versatile use
Windows-based software with teach-in programming
Rondcom 76:
Highly accurate rotational axis, concentricity of 0.04 + 3H/10.000 µm
Guide ways on the X, Y and Z axes with precision air bearings
Fully automatic control of all 7 axes • CNC alignment in Tx /Ty /Cx /Cy
Measurement of diameters
Measurement of parallelism through highly accurate X/Y axes
Multi-flatness in the Raxis
Integrated anti-vibration table
Teach-in programming

©
QS Metrology Private Limited
. All Rights Reserved (
Terms of Use
)
Developed and Managed by
IndiaMART InterMESH Limited